Urgent care in
Steeplechase
Open

until 5:00 pm
tue - fri8:00 am - 8:00 pm
sat - sun9:00 am - 5:00 pm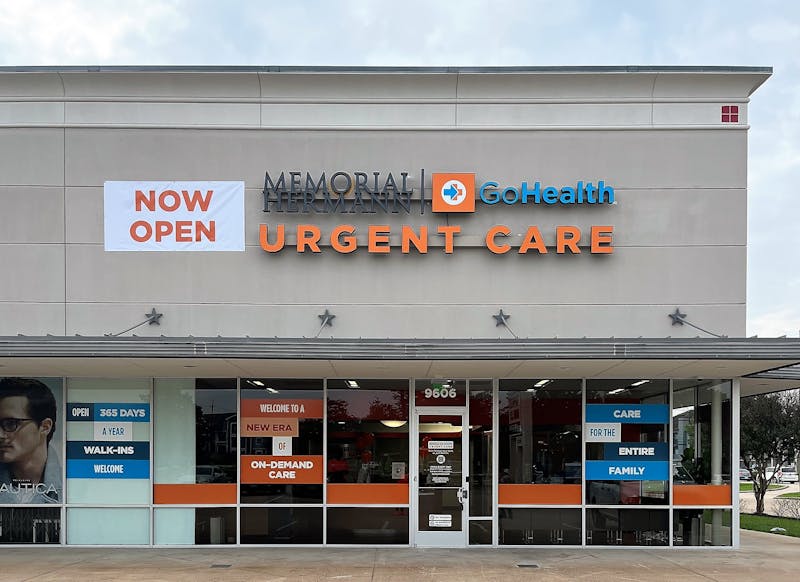 NEW
Now Open!
We are now open! Save your spot online or schedule a Virtual Visit.
Location information
Located on Jones Rd near Bogie's West Family Pool Hall
Vaccines, tests and specialties
COVID-19 Rapid Antigen
Results in approx. 15 minutes
High Dose Flu Shot
For ages 65+
Pediatric Flu Shot
For ages 6 months-2 years
0 convenient locations in
your area
Insurance and pricing in Texas
We are in-network with most major Texas and national insurance plans, and provide affordable same-day pricing for patients without insurance.
Insurance & pricing
To see our full list of in-network insurance plans and same-day pricing click the link below.
Learn more
Online bill pay
If you've already received your bill, you can easily pay on our online payment portal.
Pay your bill