GoHealth Announces Sarah Arora as Chief Operating Officer
Sarah Arora as Chief Operating Officer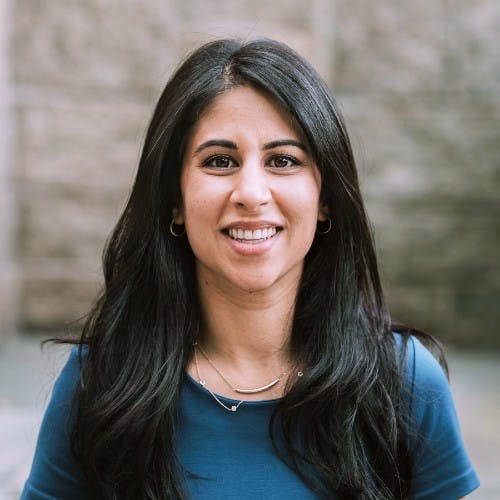 Atlanta, GA, September 13, 2023 – GoHealth Urgent Care, one of the country's fastest-growing, consumer-centric healthcare companies, has appointed urgent care growth and operations expert Sarah Arora to serve as chief operating officer (COO).
Arora was part of the team that launched GoHealth in 2014. She has managed operations and growth at a regional and national level, helping to grow the company from five centers to more than 250.
As COO, Arora will oversee day-to-day operations for GoHealth's 11 joint ventures, ensuring the on-demand delivery of high-quality, consumer-focused care to patients across the U.S. She will also continue to be responsible for GoHealth's customer service, direct-to-employer activities and expanding on-demand healthcare options, including behavioral health and transitional primary care.
"We are absolutely thrilled to have Sarah step into the role as our COO. For eight years, I have watched Sarah grow into the experienced leader she is today. Her dedication to the communities we serve, passion for supporting our frontline team members and deep understanding of our model and organization have prepared her for this critical role at GoHealth," said Todd Latz, chief executive officer, GoHealth Urgent Care. "Sarah's strategic vision and thoughtful leadership will enhance our ability to achieve our goals and deliver on our collaborative connected care model."
Arora 's journey at GoHealth began in 2014 when she joined as vice president of operations for the New York region. In this role, she helped build and establish GoHealth's innovative model to bring quality urgent care and expanded access directly to our New York communities through the launch of the company's first joint venture with Northwell Health.
Arora became president of the New York region in 2016, and then served as the northeast regional president for two years, overseeing GoHealth's largest region at the time, including 70-plus centers and over 1,000 team members across New York and Connecticut.
"I come from a long line of physicians, so I've always had a strong passion for patient care.  In this new role, I'm eager to find ways to better support our clinical and frontline team members as they continue to provide best in class care to our communities."
Arora developed a passion for healthcare while working at McKinsey & Co. She received her bachelor's degree from Stanford University and earned a Master of Business Administration from Harvard Business School. She currently resides in Boston with her husband and two children.
About GoHealth Urgent Care
GoHealth is an on-demand consumer-centric care platform that serves as the digital and physical front door to the healthcare ecosystem. At GoHealth, we aim to provide timely, accessible and high-quality on-demand care to patients, both virtually and in person, through our technology-enabled and data-driven approach to care and partnerships with market-leading health systems. GoHealth operates 250 on-demand care centers in the greater New York metropolitan and Hudson Valley area; the Portland, Oregon-Vancouver, Washington, metropolitan area; the San Francisco Bay Area; Hartford and Southeastern Connecticut; Winston-Salem, Charlotte and Asheville, North Carolina; St. Louis, Springfield and Joplin, Missouri; Oklahoma City; Northwest and Central Arkansas; Delaware and Maryland; the greater Detroit, Michigan metropolitan area; the greater Houston, Texas metropolitan area and Northern Virginia. GoHealth Urgent Care is a portfolio company of TPG Growth, the middle market and growth equity investment platform of TPG, which has more than $114 billion of assets under management.